Pasta bowls are a thing now.  Flag bearers of a new foodie revolution, they've turned the traditional table upside down.  Every bride we register wants pasta bowls. And it's not just at Tailored Home – every major retailer across the globe has reported a significant rise in sales of pasta bowls.  They've begun to surpass even dinner plates in overall demand, with new designs in pasta bowls, coupes (that's a sort of plate-bowl hybrid), and 'bistro bowls' cropping up everywhere you look.
"If I could, I'd eat everything out of a bowl." – Nigella Lawson
The way we eat and live now is with nourishing one-dish-wonders. Whether it's lobster mac and cheese, an ahi tuna salad, or granola and yogurt – the pasta bowl has become the anchor of tabletop these days. Some food and nutrition experts say that bowls can make a healthy meal more appealing by tricking our brains into forgetting all about the carbs. On a plate, your eye would be automatically drawn to the void where your bread or potatoes used to be. In a bowl, not so much.
With brands like Juliska (they pretty much invented the pasta bowl, FYI) you have the added value of the bowl going from fridge to oven to microwave, and eventually the dishwasher. Cooking, eating, and even cleanup become convenient. Without even realizing it, more often than not my meals are large one dish inventions. What casseroles were to the 70s, one-bowl creations are now, but without that pesky middle man, the dinner plate. Gone are the days of the meat, starch and veggie sitting in their little silos!
I don't have pasta bowls at our house yet, but my kids fashion their own out of mixing bowls.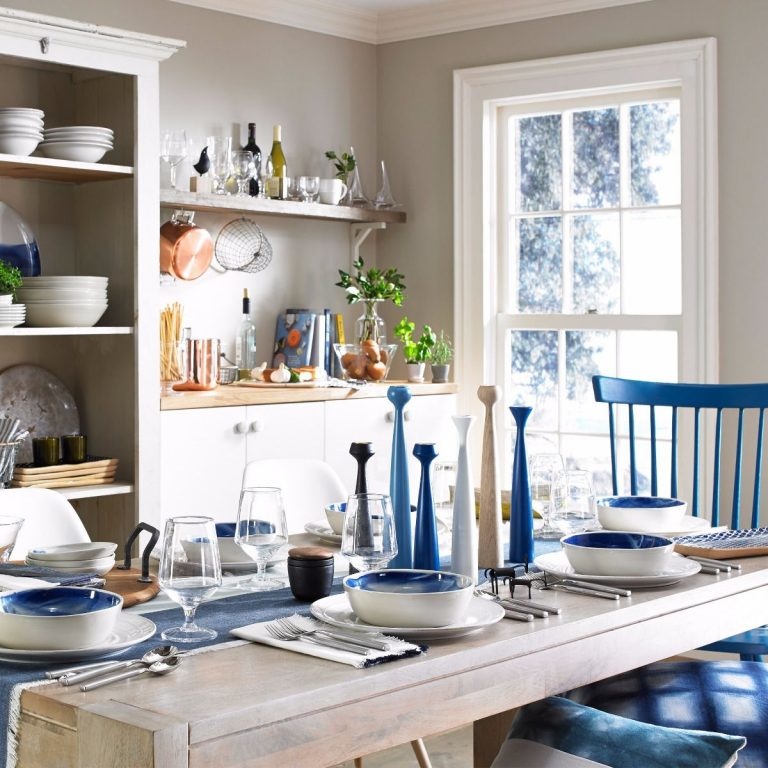 It's not the same effect, though. We are, after all, still civilized. We do not go about grabbing just any old vessel to hold our quinoa and grilled veggies or leftover spaghetti. Hence the need for a shopping trip, and fast. Whether it's about healthy eating habits, convenience, or simply staying on trend – there is power in a pasta bowl. Will dinner plates go the way of fish knives and fondue pots? I doubt it, but for now there is no denying that pasta bowls are more than a temporary fad.