We're your lifestyle guru and style innovator. We combine our retail and design expertise to create curated spaces and customized pieces.  We're purveyors of all things fabulous. We tap into our warehouse and industry connections to source or customize unique items to create unexpected pairings that become the centerpiece for treasured family memories.
About Starr Osborne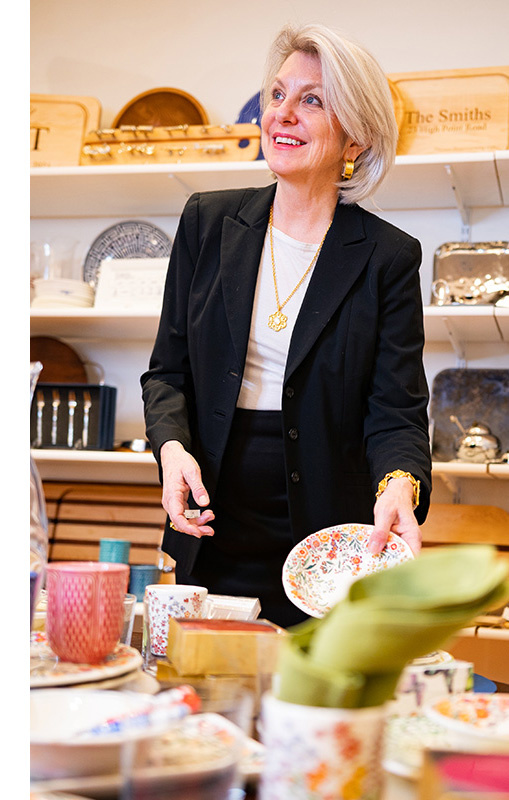 Tailored Home is led by Starr Osborne, whose creativity and passion are infused in all things Tailored.
Starr Osborne founded Tailored Transitions, Philadelphia's first home staging company, in 2004. The firm quickly grew to include full-service moving management and interior design divisions to support all aspects of her client's moves. In 2016, Starr developed an additional division, Tailored Home, a retail store in Chestnut Hill.
After beginning her career at Sotheby's and Christie's auction houses in New York, NY, and later running her own public relations firm servicing high-end artists, designers, and products, Starr literally wrote the book on home staging: Home Staging that Works: Sell your Home in Less Time for more Money.  In her book, she offered staging strategies for each room of the home, as well as conceptual approaches, to bring the parts together beautifully and make the right buyer fall in love.
Starr Osborne earned her B.A. in History of Art from Yale University and was Fellow at Historic Deerfield. She lives in Chestnut Hill with her family and is on the boards of Community Partnership School and The Chestnut Hill Garden District Fund.
No Two Rooms are Ever Alike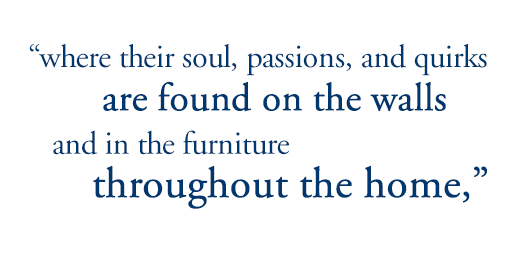 The success of Starr's uncluttered and comfortable staging style transitioned naturally into interior design and, later to her retail store, as clients wanted to replicate her style in their own homes. But instead of simply reproducing her style in other people's homes, Starr concentrated on creating spaces that reflected the homeowners' personality and lifestyle. She firmly believes that each client's home should be an expression of their own personal style, "where their soul, passions, and quirks are found on the walls and in the furniture throughout the home," and that no two projects should ever look alike.
Collaboration, communication, and teamwork are the foundations of Starr's design process and then she takes what her clients like a step further (and better) than they could have ever imagined. She does this by mixing different styles, periods, and brands to add uniqueness and warmth while adhering to the client's vision. Tailored Home, her Chestnut Hill retail store, follows the same philosophy.  Starr curates brands with the intention of being mixed to create design story tailored to the client.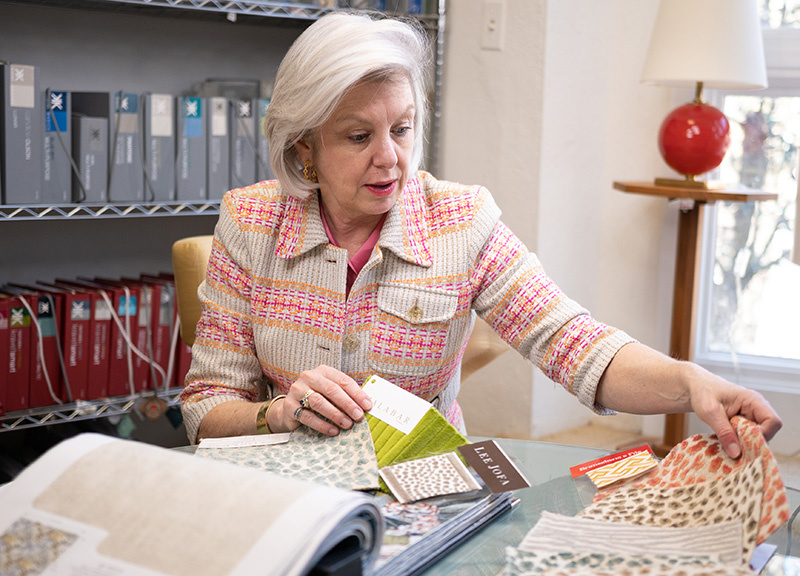 Awards and Accolades
Tailored Transitions has won "Best of Philly for Home Staging," and Starr has also been featured in Better Homes and Gardens, The New York Times, The Wall Street Journal, USA Today, Philadelphia Style, the Philadelphia Inquirer, Real Estate Professional, PIDC, Channel 17 News, and the Chestnut Hill Local.

Start the transformation of your space today.  Reach out to Starr and the team.