In design, we continue to see a trend toward simplicity.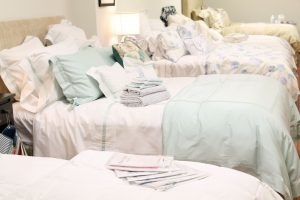 Bedrooms are completely cleared of daily living. Bureaus are only in the rooms when absolutely necessary. Chaises are having a comeback. Bedrooms are temples of unwinding and unplugging. Kitchens are sleek, closed-cabinet rooms belying nary a clue about who uses them. Gone are the days of the Julia Childs all tools-at-the-ready kitchen. Counters are empty ready for a meal to be staged and just as quickly put away.

No one masses collections these days, they mass experiences.
We are successful designers if we create beautiful, functional spaces in which to have these experiences. I think this ongoing search for simplicity is a reaction to what the social scientists call the tyranny or paradox of choice. Choice, which is made manifest on the internet, implies a right – or at least best choice. And this creates stress. Which is where Tailored Home comes in.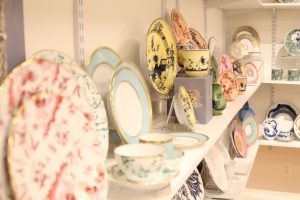 A lot of people asked me why I was opening a bricks and mortar storefront when so many people shop online. My answer is simple. It is because of the internet that you do need shops like Tailored Home. My team help our buyers parse through the (frankly too) many choices out there to make the best choice. We have already winnowed our offerings to what we consider the best valued, most interesting, prettiest things out there. My sales team has insider knowledge which will make it obvious that choice B is better than choice A, but adding choice C to A – which you had not even thought of, makes it strongest still and unique to you. That mixing of brands to create a package or design story tailored to you is what we are most proud of.
While the world wide web has an overwhelming amount of offerings, our specialists are a phone call away ready to give personal advice.